The Lymm Tree was officially unveiled (the lights switched on, and ribbon cut) at 4.30pm on 3rd December 2022 by Chair of Lymm Parish Council Cllr Bob Barr.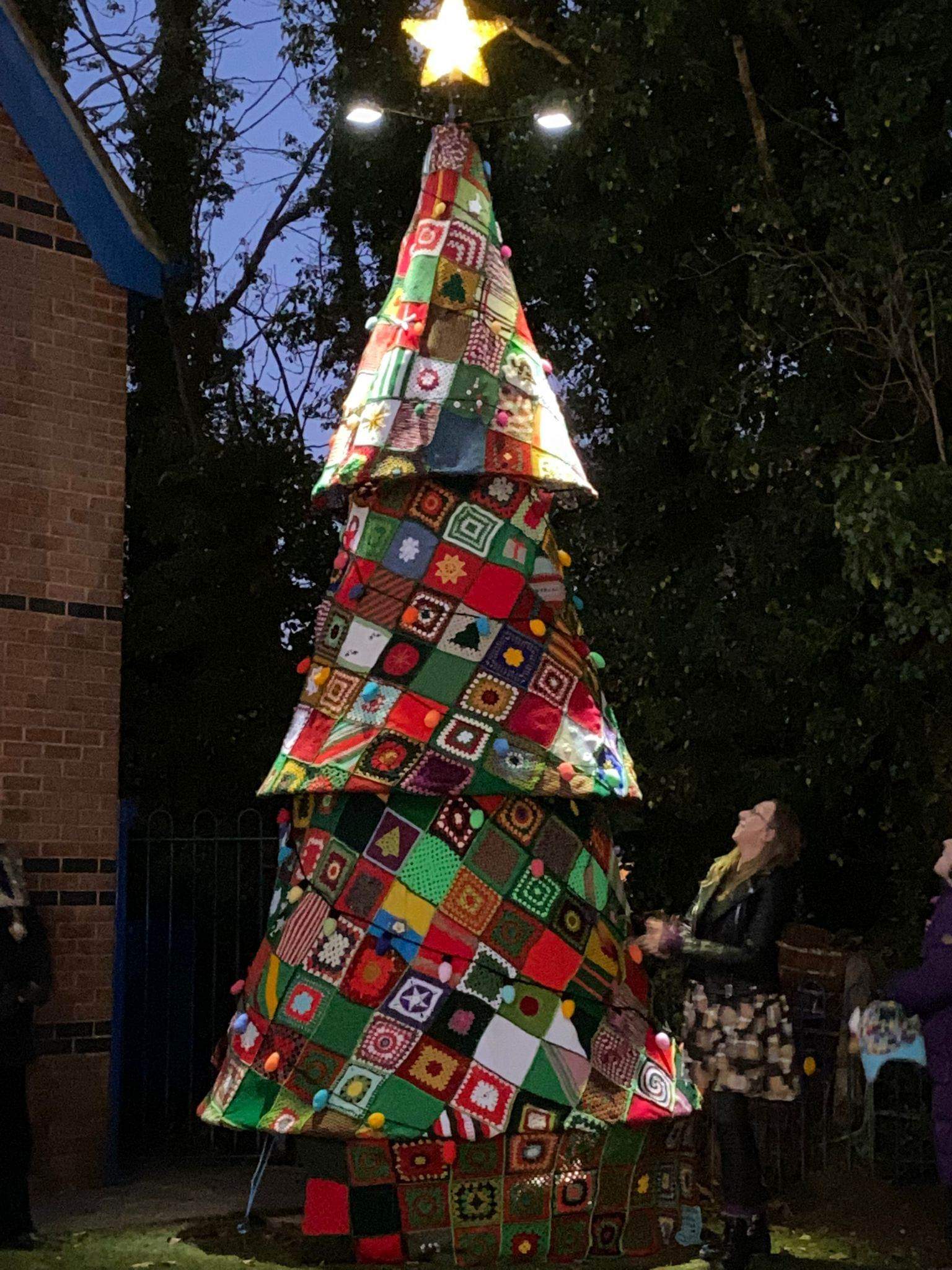 Thanks to so many people for contributing to this project. The many crocheter and knitters from our local community, Kirsty at Lymm Sanctuary Hub and Business Centre for time and patience to see this through, and for 25% of our funding, Lymm Parish Council for 25% of our funding, the wonderful people of Lymm for funding the remaining 50%, which will also help towards our future projects. The Team Tree – Sarah Holland for being mad enough to suggest we try and do this, Rosie Shire, Joanne Bolton, Karina Middlehurst. Plus Paul Middlehurst for the structure, helped by Gareth at Crescent Sheet Metals, and Dave Archibald (for putting up with none stop discussion about the design and use of workshop space, and scaffold platform), and donation of metal from Graham at GM Guns in Tameside. The Spread Eagle for letting us use the function room to layout the yarn cones, Lymm Library, Lymm Radio, Tallulah Boutique and The Himos Hub for being collection points for us. Rosie's kids, Joanne's husband Mark and son Jack for digging and construction day. Robin, for help on construction day (and living with constant talk about the tree).
I hope I haven't forgotten anyone. This has truly been a fun project to work on and hopefully the people of Lymm enjoyed seeing it over Christmas.
Now onto the next layout – Easter!