For those interested, here are some of the technical drawings of the structure behind the tree. All produced by Paul Middlehurst.
This shows the scaffold pole, and positioning of the steel hoops. The scaffold pole is positioned into 1 cubic metre of concrete. The structure was given more support for the weight of wet yarn by wrapping 2mm steel wire in a zig zag way around the hoops. The yarn cones were also fastened to chicken wire.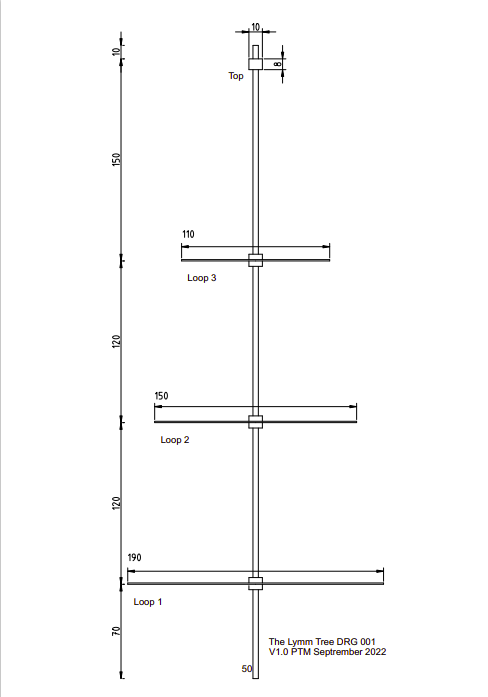 The different size hoops from the largest one at the bottom shown on the left. There was an additional small hoop at the top, which the lighting was fixed to as well.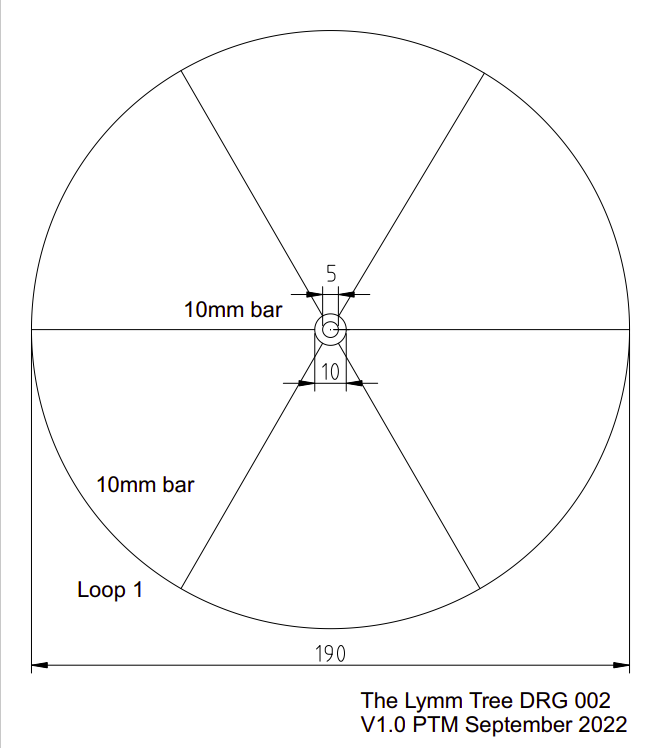 I may add photos of the calculations of the cone sizes… but I did those, and they don't look as impressive as the above drawings!!