6th October – 21st October. Painting 9th -11th November 2022
The hoops have been finished by Paul at Gareth's workshop.
This involved machining the collars for the centre of each hoop that will be secured to the scaffold pole. From solid steel cylinder: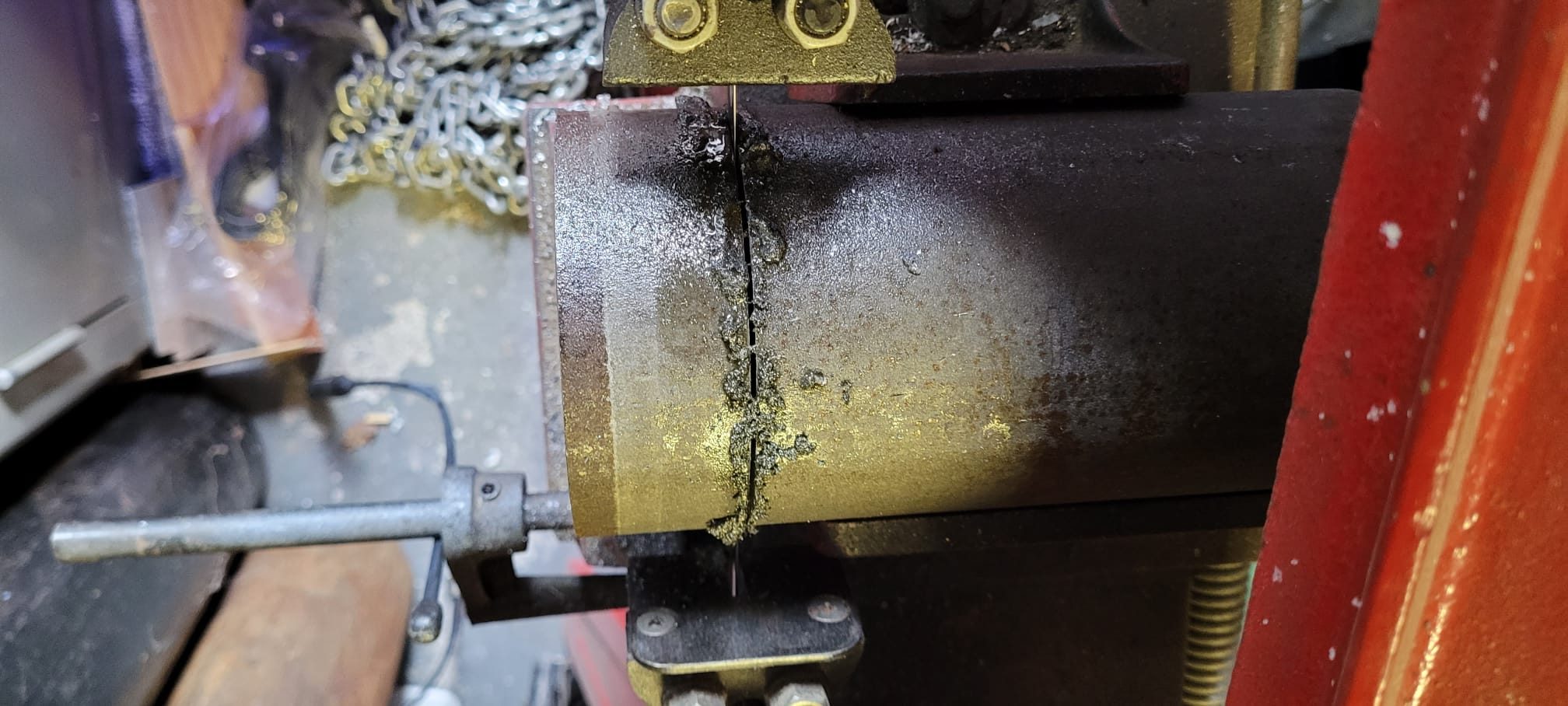 Welding the hoops already made to the radials and the centre collars: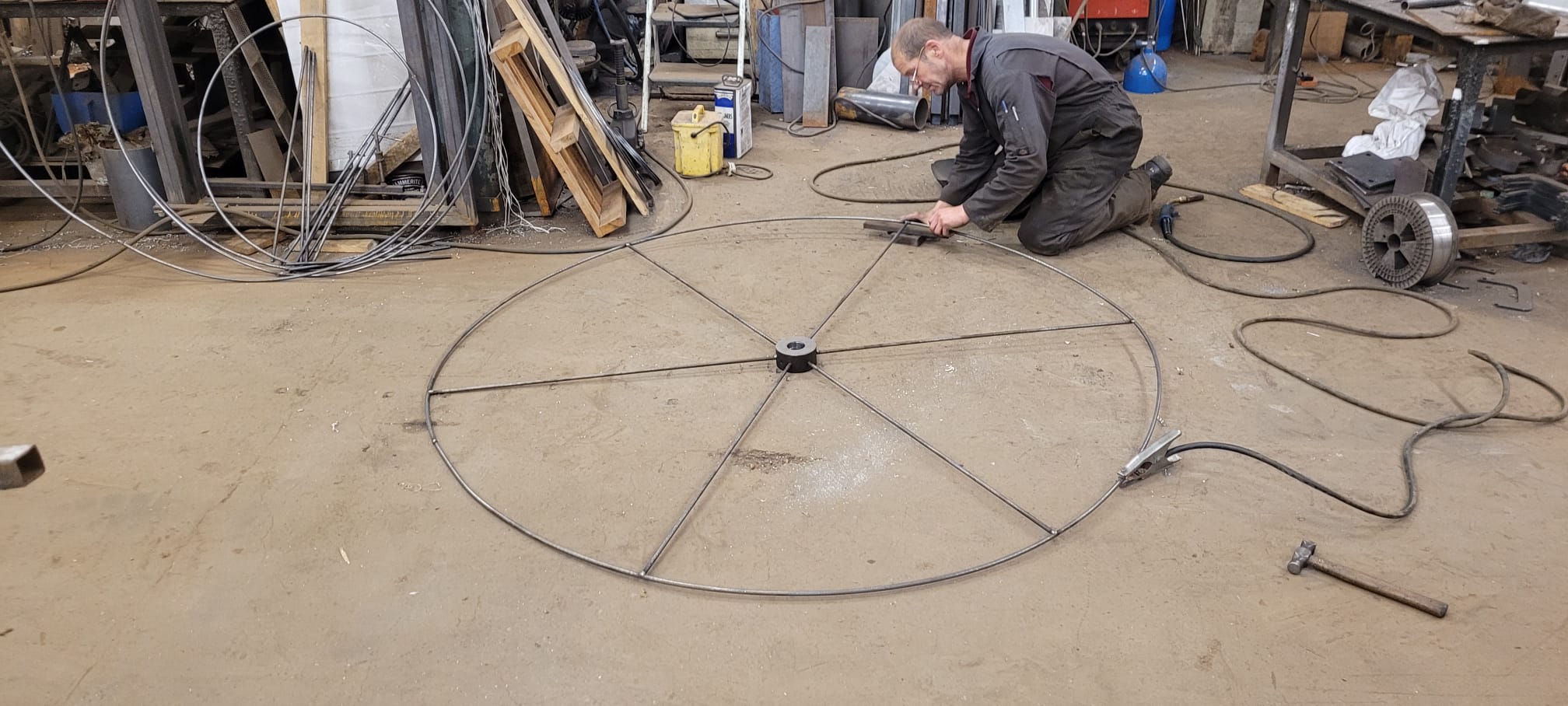 And now ready to clean them up and start the painting,
With me for scale!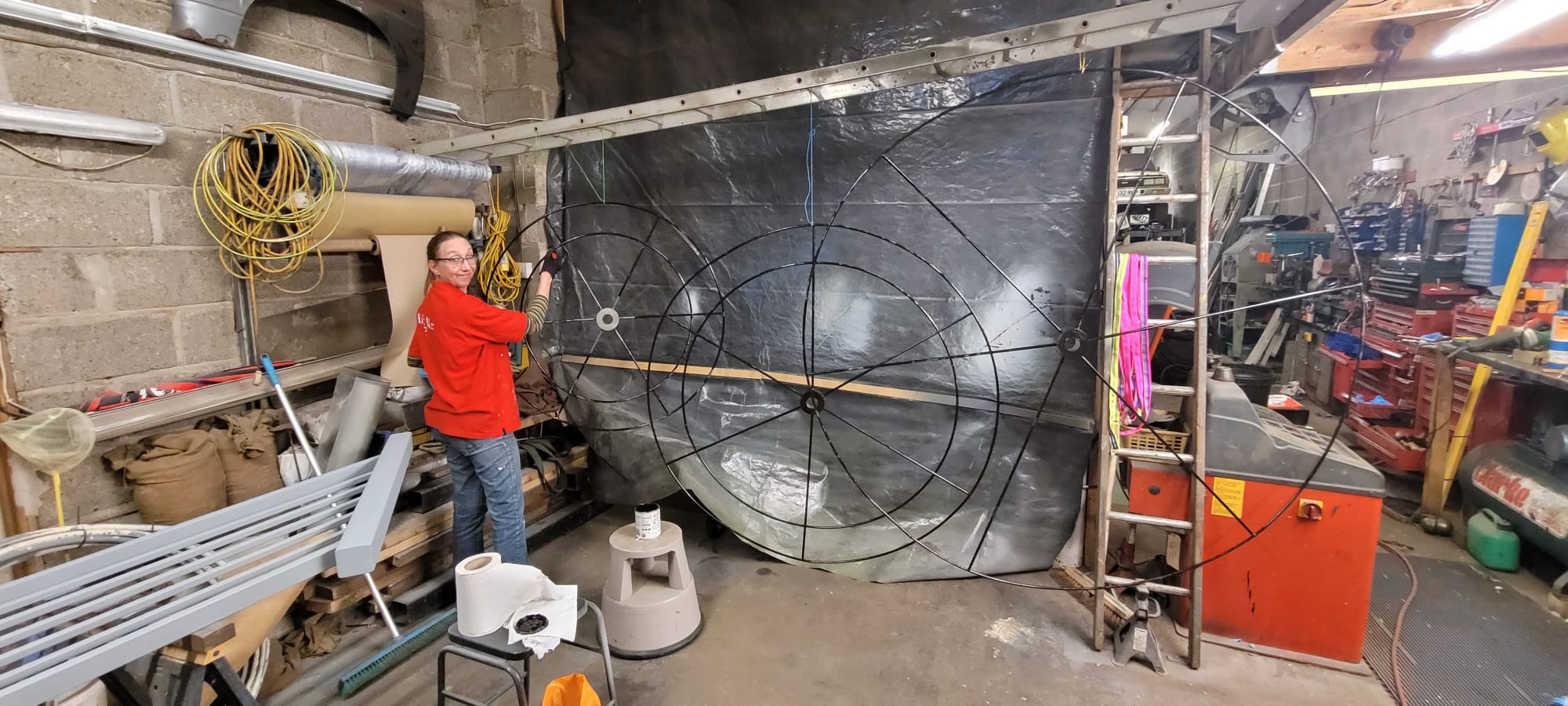 Huge thanks to Paul, and Gareth and Dave for use of their workshops!!