28th November 2022
We have had a few discussions about the lighting.. We don't have access to power, and part of the attraction of this to the community garden, which also involves Low Carbon Lymm and LEAF, was that it would use solar power.
Facebook must have 'heard' this, as I was getting LOTS of ads for solar powered lights, as were the others in our group. However, there were concerns that these would not be bright enough. I was given demonstrations of different 'lumens' and persuaded that whatever Paul could make would be better!!
Another concern we had was where they will be placed and the risk of vandalisation (sad to say).
The LED spotlights will be fixed by metal arms to the top hoop on the tree shining down, along with a smaller light shining up on the star (this was another late decision).
I currently have a solar panel being tested for its output in my dining room, to see if it will be enough to power the lights in winter, and 12V batteries being charged. Some old toys have been chucked out of a Really Useful Box (I should have shares – they really are useful for storage and we have loads!), ready for the electronics and battery to be kept in under the tree.
Electronics are still being worked on – currently waiting for the timer to arrive! The idea is that the lights will be on from when it goes dark for about 7 hours (4-11pm), and then a motion sensor after that, in case anyone comes near the tree, which will be behind a locked, but low, fence. There is CCTV on the side of the business centre building, but no light, so something is needed for CCTV to be of any use in the dark.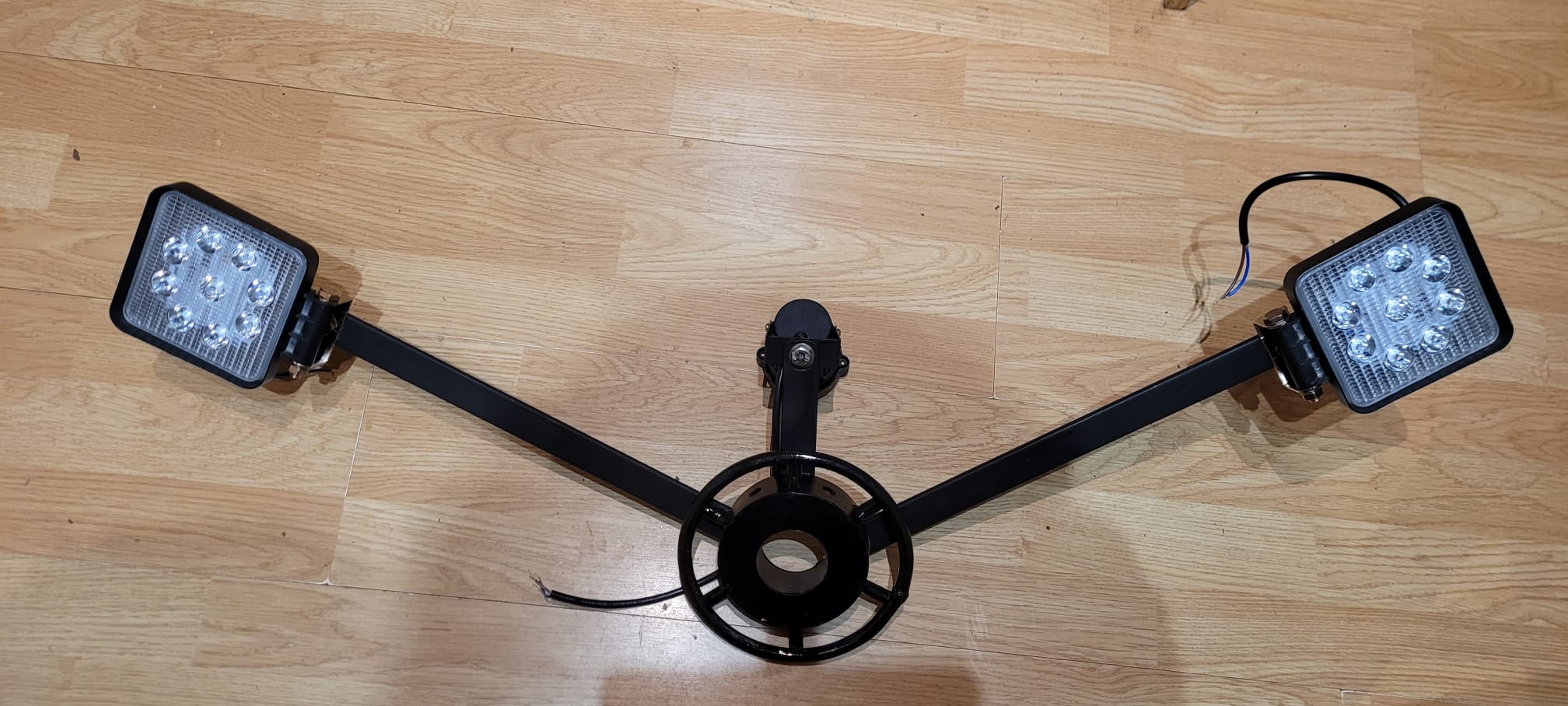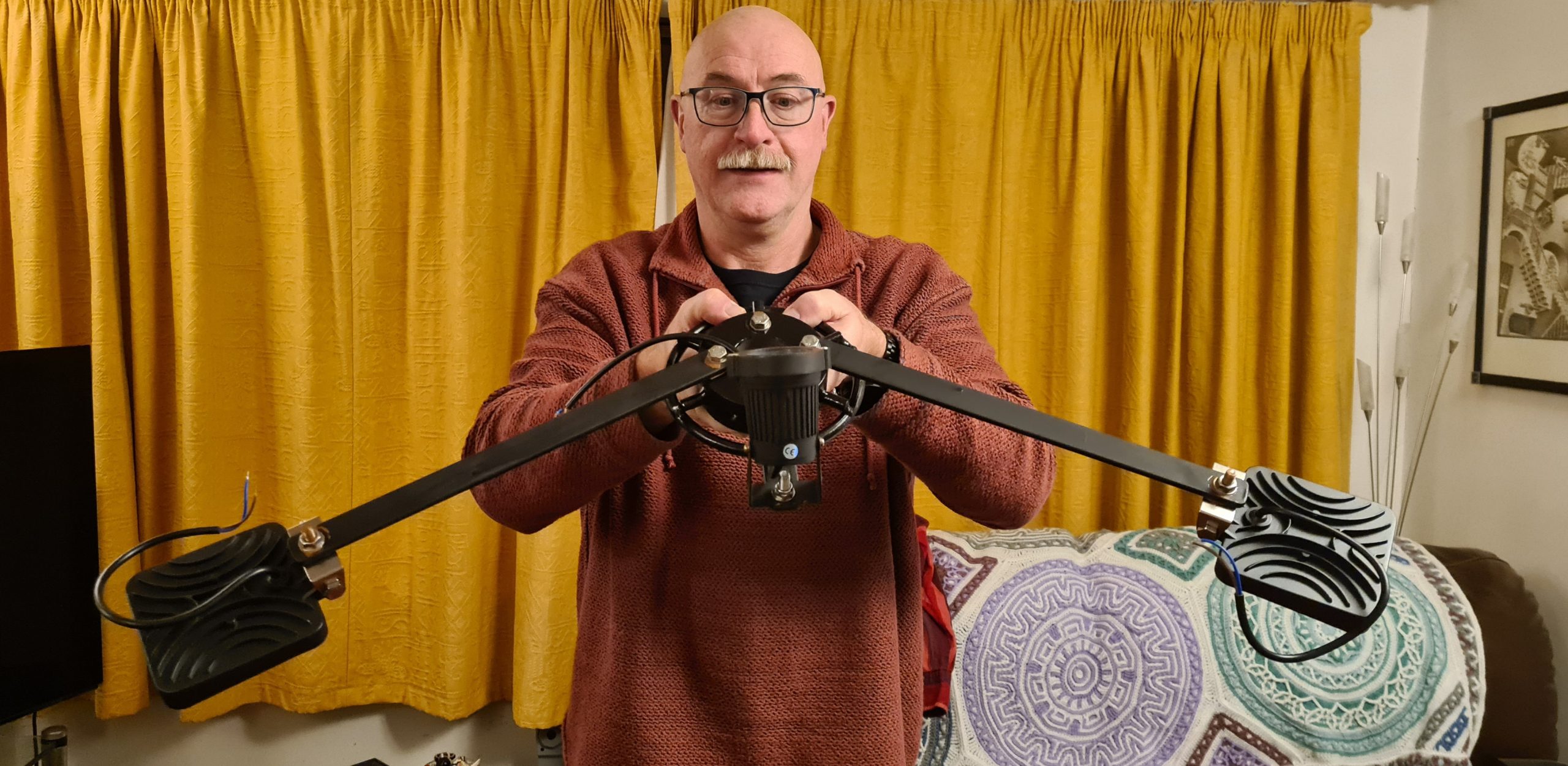 And the star for the top of the tree. I just crocheted a five point star out of some glittery wool I had (I needed more, so a visit to Black Sheep Wool was involved!), and then Paul cut some metal to the right size and shape. Then made a collar for it to sit very snuggly on top of the scaffold pole. He has had a very busy week finishing these things for us!